Leuchtturm
Regular price
Sale price
$95.09 USD
Unit price
per
Sale
Sold out
Share
Simply the best and safest mount for your stamps. Lighthouse Mounts offer maximum protection against sticking, discolouration, dust and humidity. Stamps are held securely in place by strong clamp-type seal. Mounts are made from 100% polystyrene (free from softening agents, acids and stabilising chemicals). Anti-reflection coating prevents light interference. Special adhesive on reverse side of film (simply moisten and stick down!).

Please note: when you are buying mounts the 'size' represents the usable space, the actual mount is slightly bigger. 

LIGHTHOUSE strips are 217 mm long, you choose the height required. Cut the width to your requirements. 
This pack contains:
217 x 32 mm (20x)
217 x 37 mm (20x)
217 x 44 mm (20x)
217 x 49 mm (20x)
217 x 59 mm (20x)
217 x 72 d mm (20x)
217 x 78 d mm (20x)
217 x 90 d mm (20x)
217 x 98 d mm (20x)
217 x 154 d mm (30x)

d = double seal (closed top and bottom)
Size chart
View full details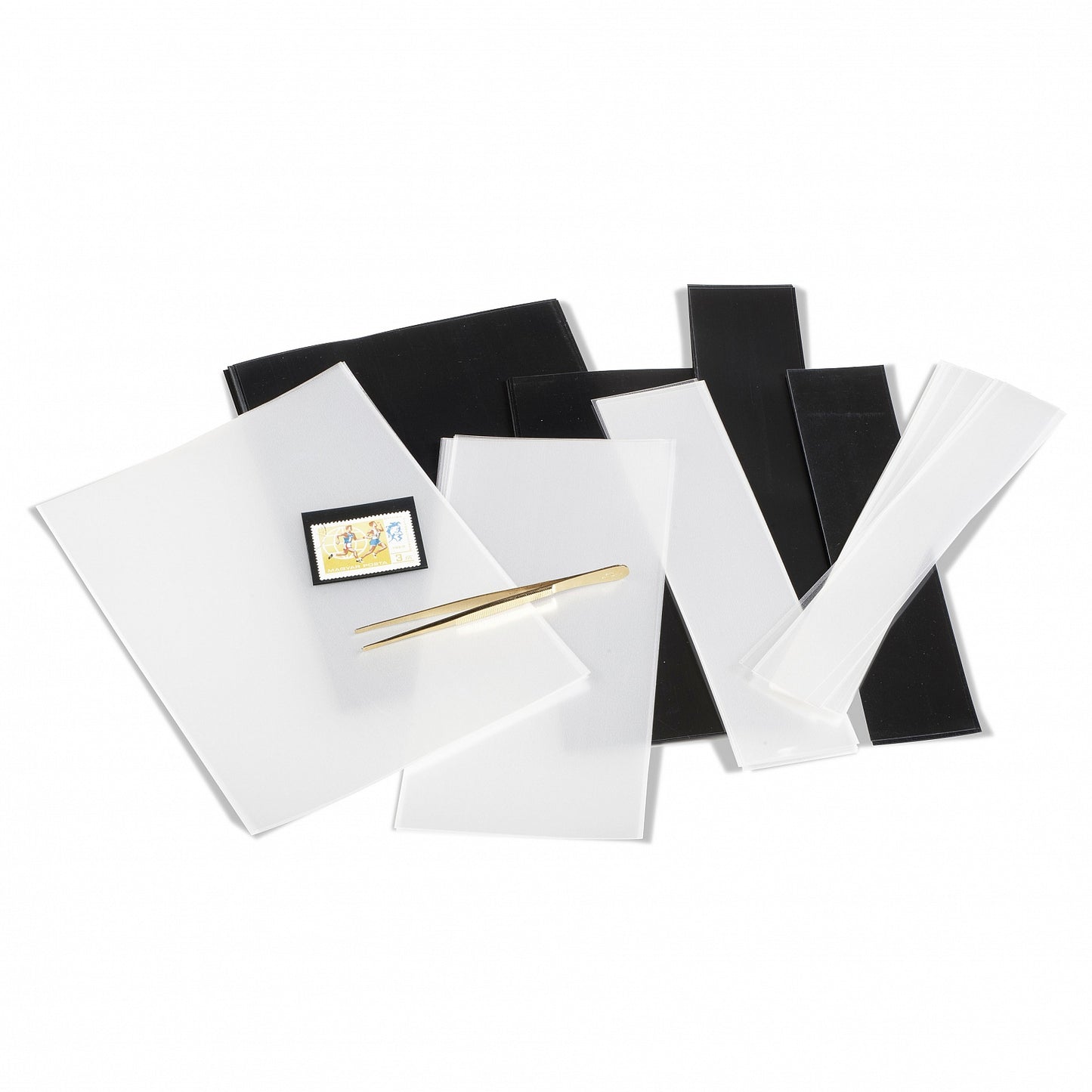 List your shipping policy
Share your domestic shipping prices

Share your international shipping prices